11 May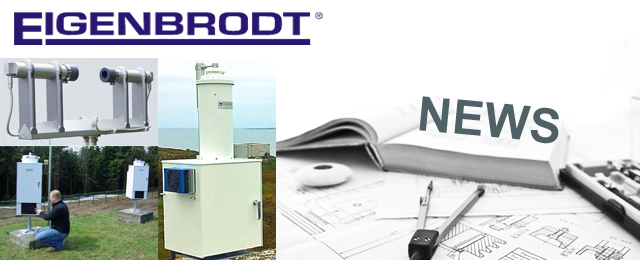 Eigenbrodt has, starting in October 2013, designed a new automatic fog sampler. The Project was recently finalized in April 2015 and the new type will be called "ANES 222". Special focus was given on long-term field reliability, but also and most important on high sampling efficiency.
Key benefits of this instrument type are:
Sampling efficiency up to 50% of fog content
Automatic fog detection
Sample stored in climate room at low temperatures for longer collection intervals
Availability of accompanying parameters (temperature, humidity, sight, collecting time)
This project was approved by the county Harburg business development and financially promoted by NBank of Lower Saxony.
Please find soon more information on the all new automatic fog sampler ANES 222 in our product section – or contact us or our partners directly.
---
Gallery