Optical Disdrometer ODM 470
Instrument to measure precipitation at wind-exposed sites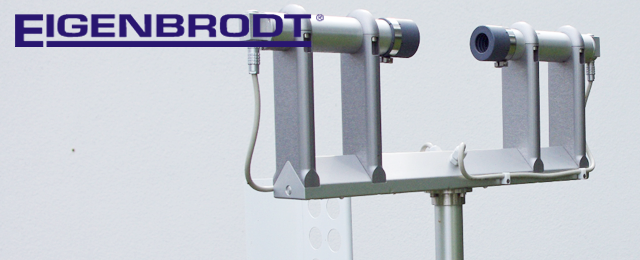 Key benefits
The rain drop or snow particle measurement is independent of the incidence angle due to the cylindrical shape of the optical volume.
The optical volume always adjusts perpendicular to the local wind by aid of a wind vane.
The high dynamic range allows resolving 128 size bins with logarithmic increase in size from 0.1 to 22 mm in diameter.
The system is fully automatic and requires minimal maintenance.
---
Description
Precipitation measurement over the global oceans onboard moving ships is a notoriously difficult task. Gauge based systems are prone to large undercatch errors due to fluctuating high wind speeds and flow distortion. While the errors are large for rainfall, the estimation of snowfall and mixed-phase precipitation is impossible. In addition to the precipitation accumulation, precise information about the particle size distributions for rain and snow are required for various tasks, e.g. calibrating spaceborne radars or to improve understanding of the microphysical properties of precipitation. Thus, systematic high quality oceanic in situ precipitation measurements are requested on an international science level and are essential for improved understanding and validation of hydrological processes in satellite, re-analysis and model data.
The automated optical disdrometer systems (ODM 470) is capable of measuring precipitation occurrence, intensity and accumulation through minute-based particle size distributions discriminated for rain, snow and mixed-phase precipitation. The ODM 470 was especially designed for shipboard operation under high and frequently varying wind speeds, flow distortion conditions and rough sea states.
---
Scope of supply
ODM 470 measuring unit with wind vane
Central processing and power supply unit with LCD-display
Options available
Input for external wind speed and or precipitation yes/no
Precipitation sensor upgrade kit
Wind speed sensor
Mast mountings
Cable
| | | |
| --- | --- | --- |
| Power consumption | 0.30 A | without IRSS 88 |
| | 0.38 A | with IRSS 88 |
| Power Supply | 100…230 VAC | |
| | approx. 20 W | |
| Bins / Classes | 0.5 – 22 mm | log scale |
| | 0.5 mm diameter | noice equivalent |
| | 128 classes | |
| Dimensions | 9.5 kg | weight |
| | 60 cm | height |
| | 60 cm | width |
| | 60 cm | length incl. vane |