BUS 100
The bulk sampler for DIN EN 15853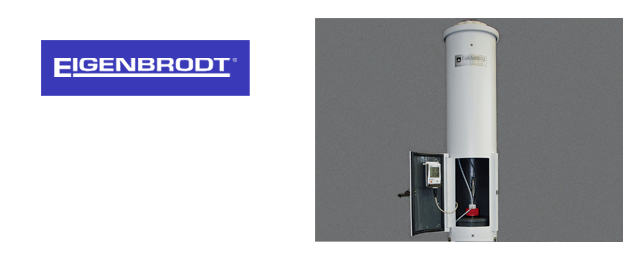 Key benefits
Preset temperature 5 °C +/-2 °C up to 20 °C. At higher temperatures a difference of approx. 15 °C can be maintained.
Funnel- and sample bottle heating enables all year round operation
Funnel with 80 mm (alternatively 100 mm) diameter of collection area with bottle capacity of 198 mm precipitation (@ 80 mm funnel)
Thermoelectric cooling / heating
Sample bottle volume 1000 ml plus overflow bottle volume 1000 ml (not cooled or heated, material HD-PE)
Contact material to the sample: borosilicate-glass or PTFE
Tubing with small diameters for low evaporation and loss of sample goods.
---
Description
A new kind of precipitation collector designed as a routine able bulk-collector to obtain samples for analysis of mercury traces. Funnel‑ and sample bottle heating enables year round operation. Cooling down to a temperature of 5 °C prevents the loss of volatile sample components. The borosilicate glass funnel helps prevent droplets adhering to the funnel and is pH neutral.
Direct material, funnel shape and the collection surface correspond to the standards of the DIN EN 15853.
---
Scope of supply
The precipitation collector is of modular construction and consists of the following components:
Tube housing with strengthening ring and anchor points
Borosilicate-glass funnel is removable for maintenance
Heating insert with electronically controlled heating for melting the snow in the funnel while limiting evaporation
Removable sample insert with borosilicate-glass sample bottle, maintenance free thermoelectric cooling / heating and integrated control electronics
Overflow system with overflow capillary inner diameter 2 mm, >500 mm long and HD-PE sample bottle (others on request)
Options available
Anchoring robes with earth rod and tension
Bird protection ring
Mini data logger for temperature, including data handling
Hoses and capillaries
Temperature logger for climate chamber and also for main housing of the housing. (version without climate chamber: only temperature logger for main housing)
Downgrade: No heating for funnel
Spare collection bottle, 1000 ml
Collection diameter 80, alt. 100 mm
Power Supply, total 230 VAC, 50 Hz. max.100 VA
Funnel heating 12 V DC, 24 Watt
Sample cooling/heating 12 V DC, 48 Watt
Collecting height 1500 mm (alt. 1600 mm)
Dimensions h 1500 mm, diameter 320 m
Weight 35 kg