Fog sampler - line of products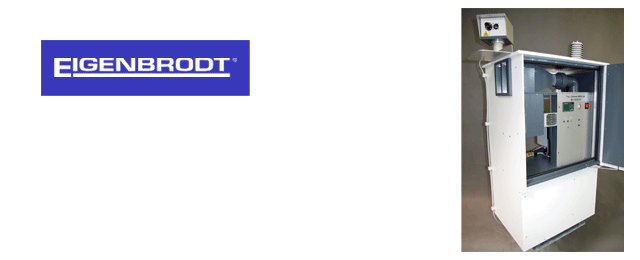 Key benefits
Proven sampling efficiency
Rugged design for year-round operation (NES 215, ANES 220)
Automatic operation with integrated for detection
Easy to service
---
Description
All types of Eigenbrodt fog sampler feature the same principle of collection:
Fog water is collected with a sampler operating on the impactor principle (see figure). The air is sucked at a rate of rd. 125 m³/h through a twin nozzle behind. Droplets are been excellerated. They slash onto a specially designed deposition body, where the water is captured and flows down into a collection body.
The more advanced models NES 215 and ANES 220 feature e.g. an industry standard side channel blower and climatized samples.
The ANES 220 allows the fully automatic operation with integrated fog detection and temperature / humidity measurement.
Overview of FOG SAMPLER FAMILY
FUNCTIONALITY
ANES 220
NES 215
NES 210
Operational mode
fully-automatic
semi-automatic
manually
Active collection based on impactor concept
X
X
X
Integrated unit for year-round outside operation
X
X
X
Sample volume
250ml
250ml
2x50ml
Climatized sample
X
X
-
Industry standard side channel blower
X
X
-
Regular dry/wet vacuum cleaner
-
-
X
Automatic fog detection
X
-
-
Input for external fog signal yes/no
-
X
-
Temperature/humidity measurement
X
O
-
Data recording (serial interface)
O
O
-
LAN interface for data recording
O
O
-
SD-card logger for data recording
O
O
-
Automatic stopping collection when temp. out of limits
X
O
-