NSA 181 - basic
The sampler for inorganic content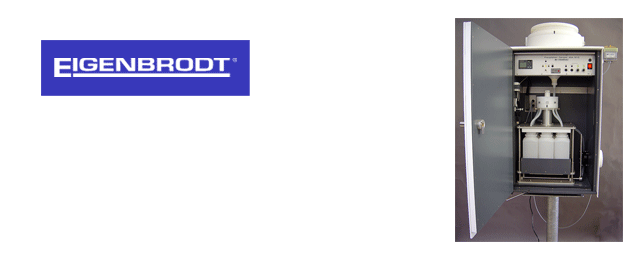 Key benefits
Climate control system light for sample room with heating and ventilation system
Contact material (silicone and HD-PE) is ideal for collection on acidifying components and inorganic content. (For others, please check the optional items.)
Rugged instrument for year-round operation in most climate conditions
Manifold options allow the adaptation to the most applications.
Proven technology for drive and rain detection allowing reliable separation from wet content to dry contents
---
Description
Precipitation contains a high amount of organic, inorganic and suspended substances. It is believed to be the major atmospheric purification process and has a high contribution to the trace element cycle in the atmosphere.
The Precipitation Sampler NSA181 is equipped with a cover lid for a wet only application. This lid is opened only during deposition. So now it is possible to catch the wet precipitation only. This characteristic is in contrast to bulk samplers, which collect both the wet deposition and the dry deposits (e.g. dust).
The equipment guarantees automatic all year operation, possible through the use of heating at temperatures of 0°C and below and ventilation at temperatures of 25°C and more in the sample room.
Various sample inserts of bottle from 0,25 to 10 liters allow a good adaptation to the users sample procedures and collection intervals. And multiple choices of options allow fitting the precipitation sampler to the application.
---
Scope of supply
Compact instrument build with modular structure
Double walled insulated PVC housing, white colour coated
Precipitation Sensor RS 85
Collection funnel, 500 cm² collection surface
SIEMENS® technology
Automatic heating system
Chemically neutral material of sample contact components
Control electronics with lid
Heating for funnel and sample bottles
Automatic ventilation at sample room temperatures > 25°C
Options available
Various sample inserts from 0,25x 16 bottles to 2x 10litres
Electronic control with
Contact material: DURAN-glass or Teflon
Different materials of funnels
Choice of different precipitation sensors
High (Snow-)top heated or not heated (option "H")
Dry sample container out of PE or DURAN-glass
LCD-hours counter
Data logging systems
Stand base, made of galvanized steel
Various signals for external data acquisition
Solar power supply (special conditions may apply)
Tipping bucket system
Temperature observation for sample room